Viral myocarditis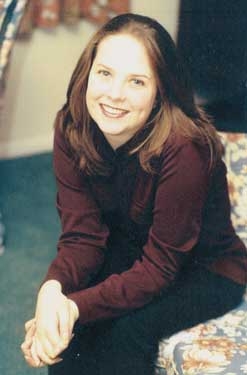 My story began in August 1998 when, in my third year of a four year teacher training degree, I felt unwell and left my holiday job early. I was in the middle of my shift and I had a pain in my chest and a headache and I thought I just had a virus.
The chest pain got worse in the night and I went to the doctor on Monday morning.
I did have a virus. Unluckily I was among the one in a million in whom it attacks the heart.
My condition, viral myocarditis, which at the time was yet to be diagnosed, is often fatal. My GP was concerned and took some blood for tests.
He asked to see me on the Wednesday. He was not happy with me and we went straight to the accident and emergency department at East Surrey Hospital, Redhill, for an ECG. They admitted me immediately to the ward.
My condition was deteriorating rapidly. My heart was incredibly swollen and was not pumping blood to my body and was itself being starved of blood.
The next day, Thursday, I was transferred to the high-dependency unit at Middlesex Hospital, London. There were more tests and I was moved again to the intensive care unit. By now there was great concern and the last thing I can remember before losing consciousness was my parents saying goodnight. I didn't know, but they had been told that this goodnight might also mean goodbye.
Things moved fast. My only hope now was an immediate move to the John Radcliffe Hospital in Oxford, where surgeons were known to be developing new types of artificial heart. I was taken to the hospital by special intensive care ambulance, accompanied by a nurse and two doctors.
My parents followed in their car. They were told it was not known if I would survive the journey, which took an hour and a quarter. We got there about 4am. They were going to do the operation at 9am, but they brought it forward by an hour. They thought I had about 20 minutes left.
I had almost no natural pulse and my blood supply was so poor that my kidneys had also stopped working and I needed renal dialysis as well. The surgery took four and a half hours.
The next thing I knew was when I came round six days later. There were tubes everywhere. I was sedated and I had no idea of what had happened to me. I lost a week of my life.
After only six days the inflammation and swelling had subsided and they decided that my own heart was working well enough to take the pump out.
I am now very well. I am still on medication but my life has returned to normal. I take part in lots of amateur dramatics and over the last couple of years I have even appeared in 5 one night shows in West End theatres.