Welcome to myheart!
If you are between the ages of 12 and 35 Cardiac Risk in the Young (CRY) can help you.
We understand that being young and suddenly finding that you need to be treated for a heart condition is not easy. CRY's myheart network offers help, support and information to young people who are coping with a diagnosis of a heart condition.
myheart is kindly supported by Genetic Disorders UK/Jeans for Genes Day and funds raised at the British Cardiovascular Society Cyclathon 2012.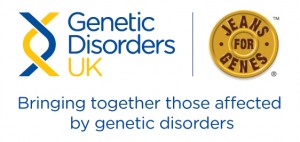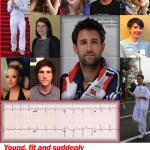 myheart booklet
Wednesday 27 November 2013 (during CRY's annual raising week) the spotlight will move sideways from the many hundreds of tragically bereaved families who are supported by the charity and focus on the growing numbers of young people who – thanks … Read More→
Midlands myheart Meeting – Sunday 11th May 2014
The next Midlands myheart meeting will be held on Sunday 11th May, between 10am – 4pm, in Macdonald Burlington Hotel, Burlington Arcade, 126 New Street, Birmingham, B2 4JQ. Directions to the hotel can be found here. If you have questions about your condition or would … Read More→
Midlands Parent Support Session – Sunday 11th May 2014
The next Midlands parents support session will be taking place at Macdonald Burlington Hotel, Burlington Arcade, 126 New Street, Birmingham, B2 4JQ, between 2pm-4pm on Sunday 11th May. Directions to the hotel can be found here. This session is for parents whose child … Read More→
North myheart Meeting – Sunday 29 June 2014
The next North myheart meeting will be held on Sunday 29 June, between 10am – 4pm, at the Queens Hotel, City Square, Leeds, LS1 1PJ. Directions to the hotel can be found here. If you have questions about your condition or would … Read More→
North Parents' Support Session – Sunday 29 June 2014
The next North parents' support session will be taking place at The Queens Hotel, City Square, Leeds, LS1 1PJ, between 2pm-4pm on Sunday 29th June. Directions to the hotel can be found here. This session is for parents whose child has suddenly been … Read More→