Meetings
Currently myheart holds meetings twice a year in Hotel Holiday-Inn, Sutton for young people, between 14 and 35, who have suddenly been diagnosed with a life threatening heart condition. Anybody with a cardiac condition between the ages of 14 and 35 can come to the meetings if they:
Have been offered or already have an ICD
Have suffered a cardiac arrest
Have been diagnosed with an inherited or potentially inherited cardiac disease
There will always be individual cases that we will need to consider.
A grant from "Global's Make Some Noise" helped fully fund the national November 2015 myheart meeting.**
Meetings are free to attend and give members an opportunity to meet and discuss their experiences in an informal but supportive environment.
There is a group support session in the morning, where everyone has the opportunity to share any social problems they may have had. This is facilitated by a counsellor experienced in working with CRY's myheart group's young people living with heart conditions. Lunch is provided and following this there is a Q and A session with a doctor who specialises in dealing with young people diagnosed with one of these complicated conditions. Meetings for 2015 are funded by Global's Make Some Noise (including lunch!) and give members an opportunity to discuss their personal concerns in an informal but supportive environment. CRY will also cover reasonable travelling expenses on submission of receipts after the event.
If you are interested in attending or would like more information about CRY's myheart meetings please call CRY's myheart coordinator on 01737 363 222 or email myheart@c-r-y.org.uk.
Read the Meetings Special Issue myheart newsletter
In 2013, a welcome grant from "Jeans for Genes" enabled CRY to hold myheart meetings.
**Global's Make Some Noise is a national charity that helps disadvantaged children and young people across the UK.
Global, the Media & Entertainment company, which is home to the famous brands Heart, Capital FM, Classic FM, Smooth, LBC, Capital Xtra, XFM and Gold, has pulled together all its stations, reaching a combined 23.2 million people every week, to unite behind one cause.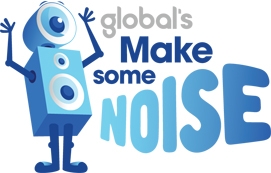 Upcoming Meetings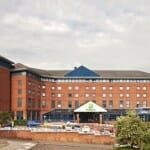 National myheart meeting-6th March, 2016
A myheart members' meeting will be taking place at Holiday Inn, Gibson Road, Sutton, Surrey, SM1 2RF, between 10am-4pm on Sunday 6th March, 2016. Directions to the hotel can be found here. If you have questions about your condition or … Read More→