PLOP! I slipped over and fell hard on my bottom. The ground was wet and cold on this side of Hadrian's Wall, and it had been raining solidly for six hours. My partner handed me a slab of Kendal Mint Cake, and as I munched it, sniffling, a hearty Hexham native strode past us. "Having a domestic on the Wall, are we?" she joked, and I forced a smile. We were ten miles in to our second day of our walk along Hadrian's Wall, and had another five to go before we could get to our safe, warm, dry hostel. My partner's feet were covered with blisters and mine were soaked through.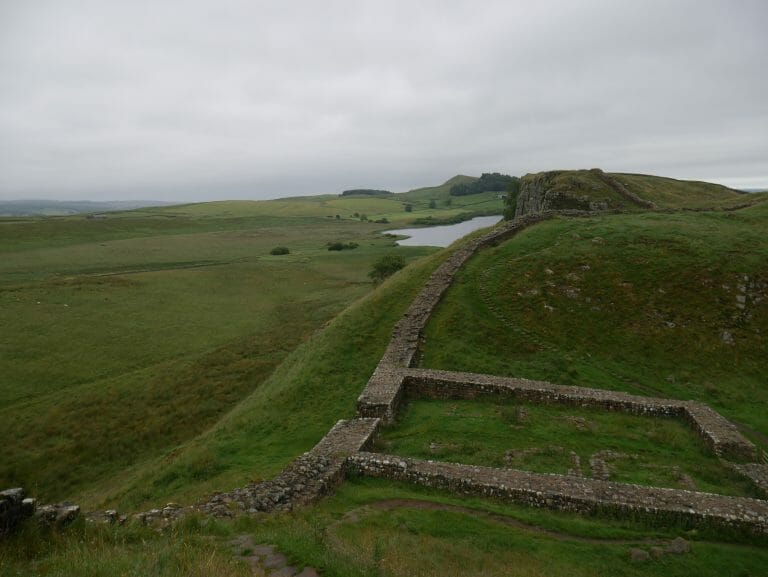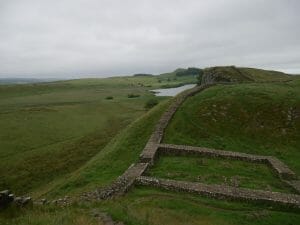 But a few minutes later, the drizzle lifted and the wind dropped, and we were granted one of the most iconic views of Hadrian's Wall: Peel Gap. The Wall snakes along dramatic ridges, revealing glassy lakes below and the remains of milecastles peeking through the trees. The wild, wet, blustery view made me remember why we were doing this gruelling trek from Carlisle to Newcastle: in aid of Cardiac Risk in the Young, and the support they gave me throughout my WPW diagnosis and operation.
The adventure, which also featured a friendly quantity surveyor called Alan, an adorable baby goat and a lot of singing, raised over £350 for CRY. I wanted to combine my efforts to support CRY with something I really love, and I've been fascinated by Hadrian's Wall for years. Despite the difficulty of the terrain and the long, long days and the sore legs and sore feet and sore shoulders, it was a real treat to walk alongside this amazing, iconic structure.
As we walked, we recorded a mini-documentary about Hadrian's Wall in order to make a film about our fundraising efforts for CRY. It'll be on the CRY YouTube channel soon, so we hope that when you watch it, you'll enjoy this light-hearted insight into the ups and downs of our fundraising adventure!