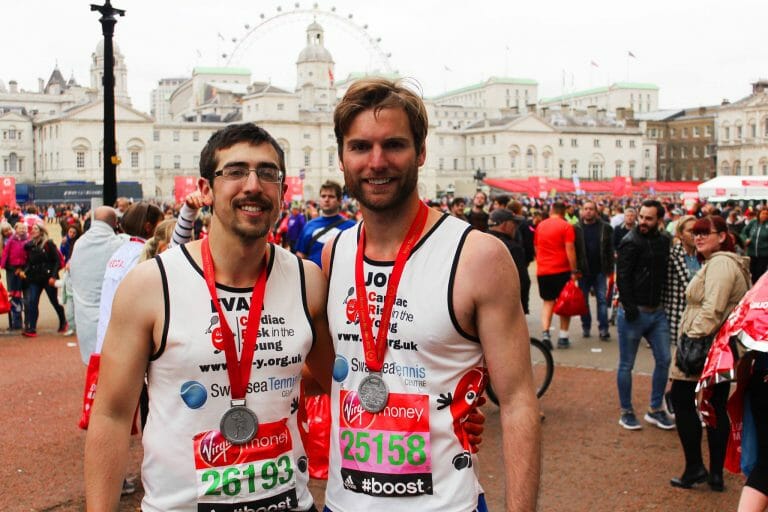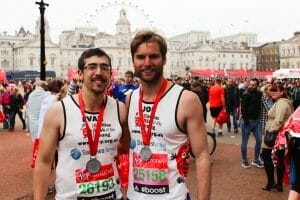 After a close friend of ours, Tim Butt, suffered a near-fatal cardiac arrest we decided it'd be a good idea to go for a run.
Setting off from the Liberty Stadium in Swansea, we spent two weeks averaging fifteen miles per day across South Wales and through England all the way to London before then taking part in the London Marathon.
 Spending anywhere between three and six hours on the road each day was certainly not the most pleasant experience either of us have ever had. After suffering from separate injuries very early on, it certainly wasn't as simple a task as we'd both hoped but the key, as with anything, was to keep moving in the right direction.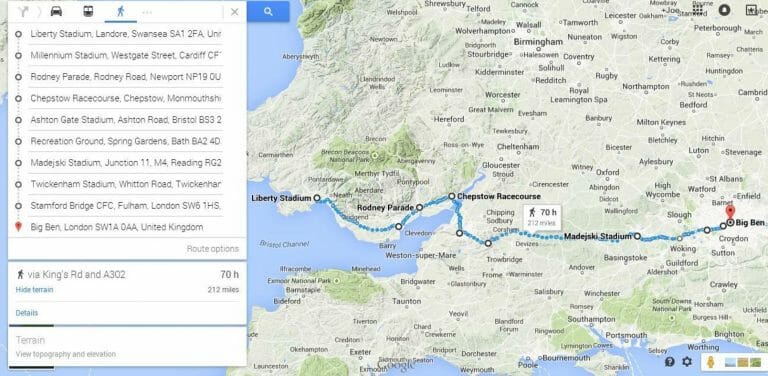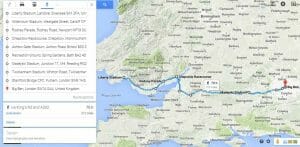 A massive thank you to everyone who helped out along the way, most notably to Swansea Tennis Centre who enabled us to film our trip. Also a big thank you to those who contributed towards our final fund-raising total of £2,808.40. You are all wonderful.