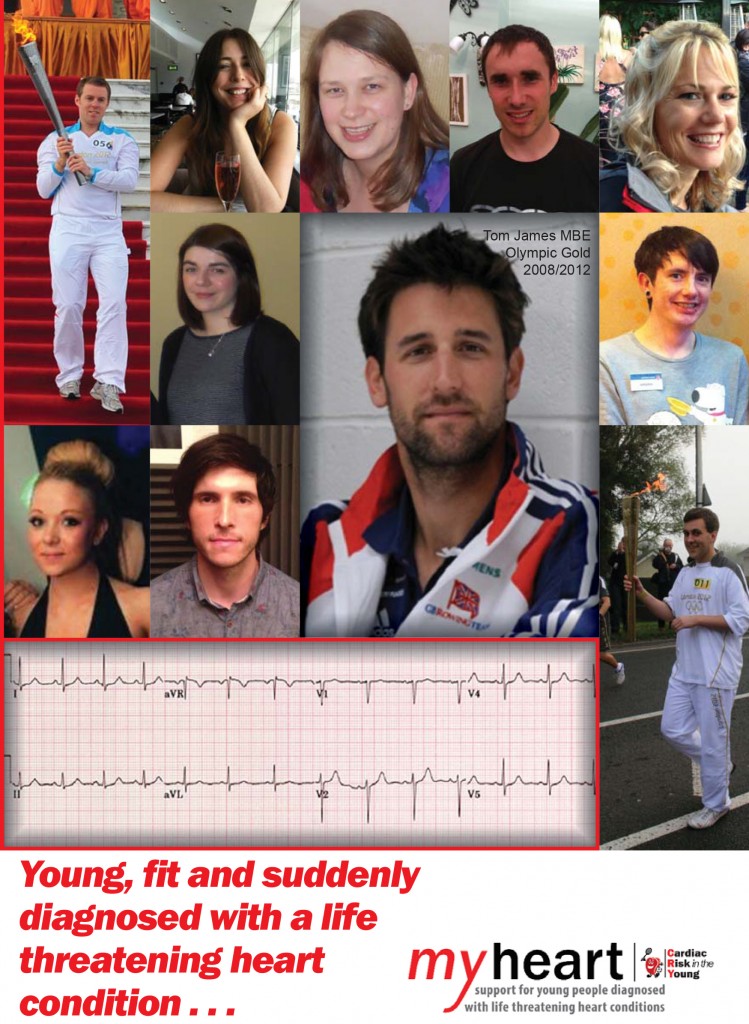 Increasingly effective treatments and intervention and an ever-developing understanding about the genetics behind many of these conditions is being discovered everyday. As this new booklet – launched today at a prestigious event at the House of Commons – explains, despite the reassurances from expert doctors, friends and family, such a diagnosis can still have devastating effect on these "apparently fit and healthy" young people.
Founder of CRY, Alison Cox MBE, says; "Since CRY was first established in 1995, much of my time – both as a CEO and as a trained counsellor – has been dedicated to supporting bereaved families. However, as the charity evolved, it became clear that there was another group of people also desperately in need of support – but in a different way.
"A diagnosis of one of these conditions that can – and does – kill at least 12 young people every week in the UK, usually without warning, is incredibly frightening. Mind-blowing for the young person affected and their family – particularly their parents and many of those who come to us for advice often do so after the sudden and unexpected death of a parent, sibling or other relative which has possibly been the only indication that any form of genetic abnormality existed in their family. Feelings are running high – fear, anxiety, anger, insecurity. They desperately need the reassurance that their lives are not over – in fact, in some cases following successful treatment, they are only just beginning. But often, the only person who can do that convincingly is someone else who is going through the same experience as themselves."
The book – with an introduction from double Olympic gold medallist, Tom James MBE who was diagnosed with a heart condition known as atrial fibrillation in the run up to the London 2012 Games – features 10 personal 'essays' from young men and women who recount and talk through their own experience of suddenly being diagnosed with a heart condition.
It is estimated that one in 300 young people aged 35 and under who are tested by CRY are found to carry a potentially life threatening condition. CRY's pioneering screening programme now tests around 12,000 young people every year which, combined with increased awareness, has led to more young people being routinely diagnosed.
CRY's myheart network has been exclusively developed to provide support and information to these young people and their families, who have been diagnosed with a heart condition; who are recovering from heart surgery or who are living with a pacemaker or ICD (implantable cardioverter defibrillator).
Regular meetings funded by CRY are held at venues around the UK and each session comprises group counselling (to discuss any social challenges that have arisen); informal Q&A with an expert cardiologist and the opportunity to talk to others who have been similarly affected.
There is also a dedicated newsletter, written for and by these young people, with a variety of articles to inspire and encourage others.
James Bailey (21) a university student from Bristol, first became involved with CRY following his 'shock' diagnosis with a hidden syndrome known as Wolff-Parkinson-White. He says; "My diagnosis in itself was a 'fluke'. I almost didn't bother going along to the CRY screening being held at my school. I was only 17! I had better things to do! But I look back now and realise how lucky I was. I could have ended up being one of those sad stories, the 'in memoriams' you read about in the paper. Eight months later, I was cured. I could play football again, my parents could relax. But that doesn't mean my life wasn't turned upside down. It took me ages not to panic if my heart ever started racing. The physical scars may have healed quickly but it still felt strange that everything had seemingly gone back to normal, whilst I was at the same time being acutely aware that things could have turned out so differently."
He adds; "So many of my friends from the myheart network have lost siblings and parents. Maybe that's why they're so determined to live life to the full. They've done amazing things since becoming involved with CRY; spoken in Parliament, met celebs such as David Walliams, Pixie Lott and Gold medallists, carried the Olympic torch, even been asked to 'toss the coin' at the start of the Wimbledon men's final; but perhaps more importantly, is the fact we've all met each other and will always be there for support."
Download a copy of the booket here or phone CRY's myheart Coordinator on 01737 363222.