Living with hypertrophic cardiomyopathy
I was diagnosed with hypertrophic cardiomyopathy as a baby. My dad and the majority of his family suffered from the disease. It was my parents' decision for me to undergo genetic testing, which came back positive for having the gene but not the disease.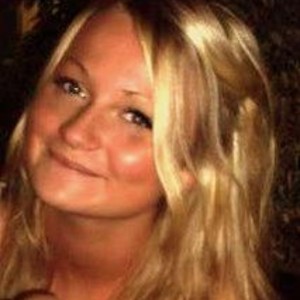 While growing up I had biannual checkups at Great Ormond Street Hospital, where I would have ECGs, ECHOs, exercise tests and often had 24-hour ECG tapes that I would have to wear at home. From a young age, I had a murmur and then thickness to the heart during my mid-teens. Unfortunately, when I was 7, my dad passed away due to the condition and at the age of 16, I was advised to have an implantable cardioverter defibrillator (ICD) fitted as a precaution.
This was really daunting and I didn't want to go through with the operation. One of the cardiac nurses at Great Ormond Street Hospital introduced me to CRY. Through CRY, I was put in touch with someone from the myheart network who had been through a similar experience. Speaking with her made a huge difference. I was able to ask her questions and she talked me through the procedure of having the ICD implanted. Even though I had all the family support I could ask for, speaking to someone who knew what I was going through felt a little more reassuring.
After the operation a whole weight was lifted off my shoulders and I could get back to living a normal life. I've never let the disease affect my life; this is a part of me and not who I am. Family and close friends know what I have in case anything was to ever happen to me, but anyone on the outside wouldn't be able to tell anything was wrong with me. I continue to exercise and go out with friends but am always aware of my limits.
Earlier this year, five years on from the original operation, my ICD battery ran out and I had another operation to change the box. With updates in technology and medicine, the surgeons opened the same scar and it healed back next to nothing. I'm back to living a normal life attending university and don't have to worry about anything until my next check up.